Testimonials
Happy Families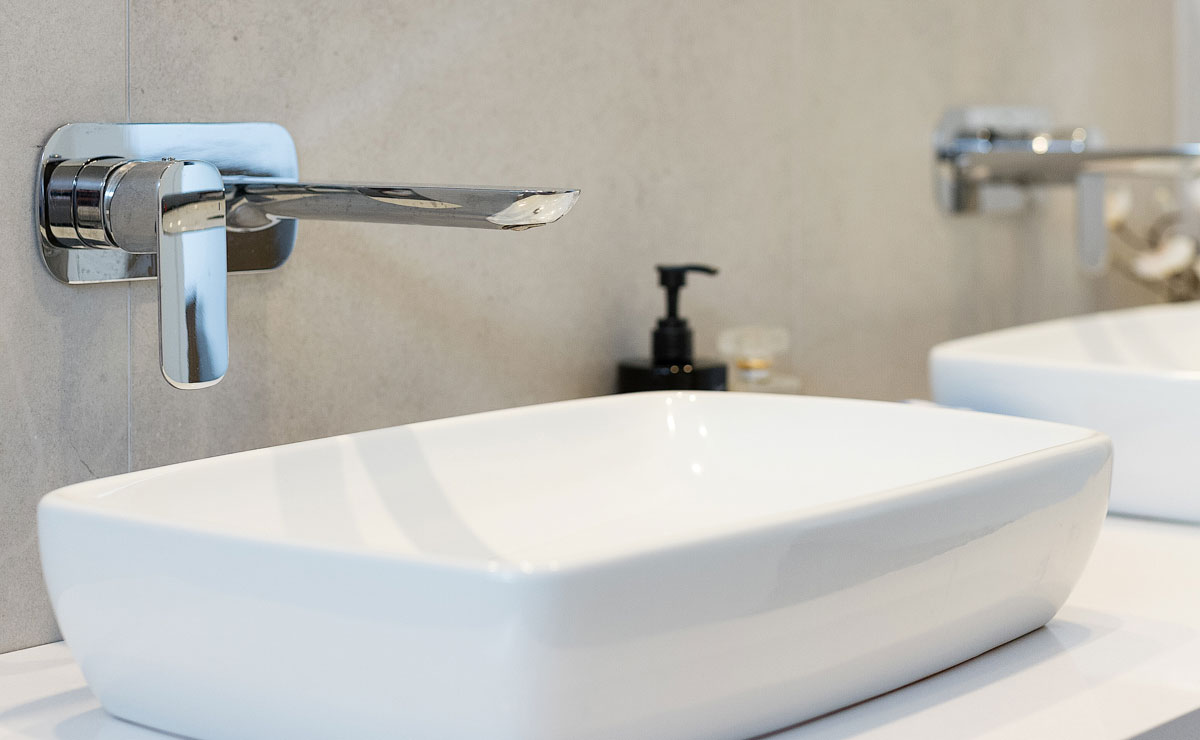 The key to Eastpoint's enduring success over the past forty years has been solidly built on their commitment to customer satisfaction. Read what our kind clients have to say.
"Thank you for the amazing job you did building our second storey and renovating the downstairs. Friends told us renovating would be the most stressful time of our life but you guys made the experience a pleasure. You make a great team, Russell with your practical suggestions and guidance and Luke with your attention to detail and quality finish. Feeling welcome and having tours of our home as you progressed was fantastic.
Perhaps the biggest point of difference was staying true to the time line. It only took 4 months and you left the house ready to move in. We have had our friends tell us it is one of the most spectacular transformations of a semi they have ever seen. A quality, sturdy extension done in budget and on time!
"We'll stay on the job until it is completed, and we'll get it done in 4-5 months". That was how fast Russell and Luke helped us to renovate and extend our semi in Maroubra, with extensive alterations to the ground floor and addition of a new 1st floor.
We were able to put total trust in Eastpoint Constructions while we were living in Melbourne throughout the construction period. They were always on time with appointments. They maintained good communication, which was so important to us being far away from the construction site. We thus did not need an architect or a project manager to oversee the construction on our behalf.
We found that Eastpoint Construction's trades people worked hard and worked together as a team, not typically as a group of sub contractors caring only about doing their own bits of the work. Russell and Luke maintained a strong supervision of all the trades. They were always attentive to details and responsive in addressing our few queries and concerns. They gave us a number of valuable suggestions, which we did take on and which, in the end, significantly improved the outcomes of the renovation.
Among several builders which we had discussions with initially, we were pleased with Eastpoint Constructions' quote which was prompt, competitive but also firmer and more detailed than the others. They showed their confidence at the early stage because of their experiences. There were also very few variations to their quote.
"Eastpoint Constructions are the ultimate professionals. Building and renovating your house is meant to be incredibly stressful, however our experience with Eastpoint Constructions was not stressful at all. No problem was too big or too small. Luke's dedication to his work, honesty, perfectionism and leadership of his team meant that we received our dream home.
The quality of finishes to our home was exceptional and they truly went over and above in every element of our renovation, often advising us on things outside their scope, just because they cared. At all times the whole team were very respectful of my family, our home and our neighbours."
"The recommendation of our friends, other client testimonials as well as an unsolicited word of mouth recommendation of Kerry from our Engineer during the planning process totally alleviated any concerns we had. We met with Kerry to discuss our requirements and our budget and found him to be honest, reliable and very likeable. We had waited many years to finally get this major renovation done and we wanted it done right, so we happily accepted his quote without even obtaining any quotes from other builders.
Our old house needed a lot of work done and Kerry was able to offer practical solutions to the odd challenges that arose to both improve the outcome and save money. All of Kerry's tradespeople were always professional, courteous and prompt. It became quickly apparent that Kerry had high expectations of his staff and sub contractors, and as a result, I would say that the work performed on our house was carried out by tradespeople that would be amongst the best in their business.
"When we first met Kerry Adams what initially impressed us was a builder, who not only turned up on time for our planned appointments and delivered our quote within the greed timeframe, but who conducted his whole approach in a professional manner. For these initial reasons we selected Eastpoint Constructions to undertake a mammoth renovation to our house comprising of partial demolition, new second story and internal changes to the existing floor plan.
In the end our initial feeling was rewarded with a fantastic job finished within a day of the stipulated date of completion and within budget forecasts. We have a home that has exceeded our expectations and a builder we could trust if we decided to do any future work.
It was a pleasure to not only find builders as professional as Kerry Adams, but to find that the professional attitude extended to all members of their team. To this end we were surprised by glowing comments from our neighbours who noted their courtesy and consideration. It was also pleasing the patience and consideration that Eastpoint's building team had for of our small children and our dog during this time, even though he did put on a few kilos.
"From the beginning of the quoting process we found Kerry Adams to be extremely professional, detailed, organised and a clear communicator.
On site Kerry led an excellent team of skilled carpenters who were efficient, friendly and took great pride in their work. We found them all to be very helpful and accommodating with any queries and changes. They also made great practical recommendations where appropriate. All the builders performed to the highest standard with great attention to detail.
The sub contractors employed were also excellent. Kerry's ability to plan, organise and supervise all the trades ensured appropriate time tabling while keeping a clean and safe site at all times. The site was very busy with many trades working side by side. In addition, all the other contractors Kerry recommended were first rate including cabinet makers and glaziers.
Numerous neighbours and friends have commented that our renovation was the quickest and most professional build they have ever seen. Kerry estimated the build would take 16 weeks. The house took 17 weeks to build - including two weeks where no work was done due torrential storms and wind!
The build met our planned time frame and budget, and far exceeded our expectations in terms of quality! Daily communication with Kerry and his team ensured we were actively involved at all times and minimised any potential stress.
"It gives us great pleasure to provide this reference for Eastpoint Constructions. They came highly recommended to us by friends and they lived up to all expectations and beyond.
From the on-set Kerry was both professional and friendly in his dealings with us. Our job went exactly to plan and within the specified time frame advised by Kerry even though we had Christmas, Easter and 10 days of rain!
Their team of carpenters were always helpful, friendly and polite and kept the site clean and safe at all times. All the other sub-contractors they recommended were of the highest standard and supervised by Chris to ensure the best job, thus resulting in the beautiful renovation they built for us.
Numerous people have knocked on our door to ask who our builders were and commented on how fast and professional the job appeared.
"From working with us on the initial design, through the planning stages and ultimately delivery on schedule, Eastpoint were true partners to us in building our home.
They managed the whole project for us, keeping us up to date and involved in all key decisions. Where we encountered difficulties they communicated with us early and clearly, and came up with ideas, solutions and fixes.
Small things like communicating with our neighbours if there were going to be significate impacts on them, earned them respect and thanks of our neighbours and made our lives easier.
"We recently had our house constructed by Eastpoint Constructions. Right from the very first meeting we knew Kerry Adams was the right choice for us. We met with 5 builders and chose Eastpoint Constructions because we saw them as trustworthy, honest, reliable, punctual and experienced. Our experience of working with them over the following twelve months far exceeded our expectations.
Due to difficulties with council we had many delays in getting started, and instead of renovating under the DA we decided to demolish the entire house and build a brand new house under the newly expanded SEPP law (no DA required for qualifying lots). Once the house was demolished and Eastpoint had a clear run they ran the operation with military precision.
The overall project came in within 10% of budget and 5 weeks late, most of which was due to suppliers we, as the owners, employed, and other forces outside of Eastpoint's control. Eastpoint demonstrated every desire to bring the project in on budget and time and made sacrifices to their own business profitability to help us do so, even when the delays or cost overruns weren't their fault.
"The team from Eastpoint Constructions completed extensive additions and renovations to our Federation house in Queens Park. The scope of works consisted of a large living room with attached octagonal conservatory, two bathrooms, kitchen, dining, laundry and new rear verandah. The new work replicated the Federation features of the existing house, creating a harmonious blend of old and new.
Kerry Adams and his team have undertaken 'fiddly' and at times difficult tasks (e.g. octagonal roof, recycled kauri flooring), with professionalism and skill and produced an excellent result.
The core Eastpoint team is backed by their highly skilled sub-contractors. These include: electricians; plumbers; bricklayers; gyprockers; tilers; plasterers; floor sanders et al. The Federation geometric pattern of the floor tiling is fantastic, whilst the plaster archways, walls and staff mouldings are outstanding.
Throughout the work we found Kerry and the whole team courteous, professional, highly skilled and with a refreshing 'can do' approach to business. They are also, importantly, good communicators, which is the key to resolving key issues and 'scope creep.'
"It is a pleasure to write a reference for Eastpoint Constructions, who have recently completed an extensive two storey renovation to our home in Randwick.
Kerry Adams was most helpful and offered us some excellent suggestions on how to improve on the original plans to make the house more workable.
"We had the pleasure of dealing with Kerry Adams when we appointed Eastpoint Constructions to carry out our extensive building works on our semi which involved demolition and a large extension downstairs together with an entire new addition upstairs.
We received a number of quotes from various builders and found Kerry to be the most responsive and professional by far. Kerry was also the only builder that was forthcoming with suggestions on changes we could potentially make to improve our project while reducing costs from the outset.
The estimates we received for the timeframe of completion varied from different builders from 14 weeks to 25 weeks. Kerry provided an extremely accurate estimation of 14 weeks, and completed the works on time to the day. The fact that Kerry and his team focus on one project at a time, ensure nothing but 100% focus and dedication which allow them to complete the job on time.
The level of reliability and skill of Kerry and the Eastpoint team and their chosen sub-contractors was exceptionally high. We have never seen such a tight knit group of trades people that work so well together ensuring that the end result is A class.
We cannot speak highly enough of the quality of work and dedication carried out by Eastpoint Constructions. The communication from Kerry and the team was excellent, ensuring that any problems encountered were overcome promptly.
The end result is absolutely fantastic and even better than what we had imagined. We continue to receive endless comments on the quality of workmanship by everyone that visits our new home.
"We have recently completed major renovations to our federation, semi-detached home in Coogee. The major works included the addition of a new first floor level, remodelling of existing ground level, including kitchen, bathroom and verandah, and the excavation of the basement area to include internal laundry and play room. The aim was to keep the original character of the house, whilst blending into the modern extension.
We contracted Eastpoint constructions to do the building works. The build was difficult, due to limited access and foundation issues, which had knock on effects throughout the planned design. In addition, a DA Section 96 modification was required for a design enhancement which caused timing issues, plus opportunity arose for additional works at our request.
The Eastpoint team guided by Kerry Adams effectively managed all issues and came up with some innovative cost saving solutions to effectively manage the budget. Completion was on time and quality excellent.
WE'rE HERE TO HELP
Want to upgrade your home, but not sure where to start?